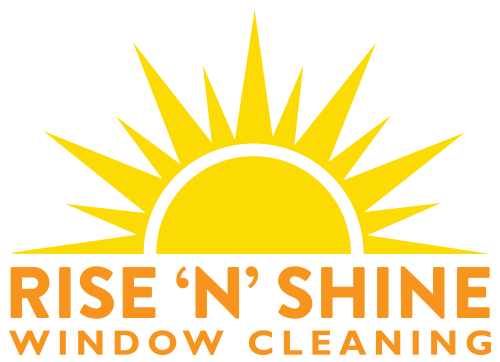 "Small Enough To Care – Large Enough To Cope"
Servicing Edinburgh & The Lothians For Over 30 Years
We are a local window cleaning company operating in mainly Edinburgh and East Lothian for the past 30 years. We have a dedicated team of staff who have been with us for many years and we pride ourselves on giving a high standard of personal service. Our motto is 'small enough to care – large enough to cope'! From small shops to large offices , and everything in-between , we promise to provide a professional service with a smile .
Commercial
We specialise in small independent shops , pubs , restaurants , small to large offices and large chain brands . If you require  a window cleaner for your business who is fully insured , very professional yet likes to give you the personal touch then Rise "n" Shine are the ones to call.
Domestic
Although we are happy to take on smaller flats our specialty lies in the cleaning of larger flats, New Town town houses and large detached houses. With our friendly, trustworthy and very experienced long-serving staff. We provide a highly professional service.
Specialist
Many of our low level jobs are cleaned in the traditional way with applicator and squeegee while  our more difficult to reach jobs are cleaned using the Reach and Wash system which allows us to clean safely from ground level up to 60ft. Where needed we use safety harnesses to attach onto buildings allowing us to clean safely.
Letting Agents
Several Letting Agents in the city find our services invaluable . We provide a service where we can pick up keys for rented flats, clean the windows and return the keys all in the same day – allowing you to get on with your important work.
First Class Service
At Rise "n" Shine, we also have vast experience of providing first class commercial window cleaning services to hotels, sports clubs, retail parks, banks, embassies &  car showrooms. From weekly cleans to ad-hoc basis, we cater for all your window cleaning needs!
Get In Touch Today
For more information on our services or to arrange an appointment, please get in touch via the contact form or by:
Phone: 07899 792316

Email: info@risenshine.scot